Who are we
InSearch is a high-end headhunting organisation in the Benelux. Since 1998, we have focused solely on mid-career to senior management commercial positions in the IT industry. Are you working with InSearch? In that case, your goals and objectives are being achieved. Our focus, passion, drive and personal approach set us apart and make us unique in the world of recruitment. To us, IT is:
Enterprise Software / SaaS
Change is the only constant thing in the IT market. The transition to cloud and the new generation of SaaS are changing the software industry at a rapid pace. Learn more
Digital and e-Commerce
The digitisation of our daily lives has never been more evident. The way in which we do research, buy things, communicate and approach the media has changed fundamentally. An ecosystem of very highly developed analytics and e-Commerce platforms has been created. Learn more
Corporate
InSearch has worked for large, corporate IT organisations since its foundation in 1998. We have a very successful track record in the recruitment of business leaders and senior sales executives in the IT industry. Learn more
Venture Capital and Private Equity
InSearch works for VC- and PE organisations. We are very successful at building and strengthening the management levels for such companies. Often, a Team Assessment forms the basis for evaluation of the existing MT: do the members possess the right capabilities and competences and is the team compiled to be a 'winning' team. It is then decided what - if any - changes are needed.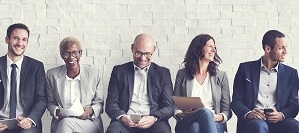 Diversity and Integrity
At InSearch, we believe firmly that the diversity in our world is invaluable and that we must use it in the best way possible. Integration of all the different opinions, principles, standpoints and convictions leads to insight, better decisions, more creativity and more successful business. We may be very personally infused with these different aspects, but we can help you professionally to achieve your D&I objectives.
Mission, Method & Values
Mission
InSearch is and continues to be the authority in the field of executive search in the IT industry.
Method
At InSearch, we always assign a central role to the building of (long-term) relationships through personal contact. Therefore, with professional consultants, we constantly work on a network of top clients in the market and excellent candidates. InSearch keeps close tabs on the careers of the best senior managers and sales executives in the Benelux. We know them in person!
Values
Open
We explain what we do and are true to our word.
Enjoyment
Enjoyment of the work is a prerequisite for success.
Performance
Successes are celebrated, with the client, candidate and team. Impassioned and proud of what we achieve(d) together.
Respect
Respect forms the basis of our routine. Respect is key in our contact with clients, candidates and in our team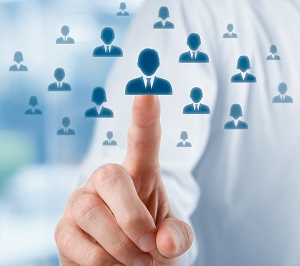 Assessments
In certain situations, we will advise you to opt for an assessment. This could involve the following:
You are on the verge of hiring a new talent, but want certainty. An assessment sheds light on a person's capabilities and skills, and his / her motivation for the job. Do the results really match your organisation? This way you can be sure of the right choice.
You are embarking on a personal development plan with an employee, but would prefer to have a baseline measurement established, as a starting point.
You would like to know (in the market conditions that are changing at an ever-increasing pace) if your management team still possesses the right capabilities and competences to be your company's driving force.
As a VC / PE organisation, you would like to know if the current MT of the company that you are investing in has the 'winning' composition.
Of course, InSearch does not conduct these assessments in-house. After all, does a butcher grade the quality of his own meat? We therefore work closely with a leading assessment centre that has successfully conducted assessments in the IT industry, for many years, ranging from senior management to sales positions.